Hi Everyone...I'm Kayla!! I have become so addicted to Makeup. I am still new at this blogger thing but I want to join the bandwagon! I love reading everyone else's blogs and watching their YouTube videos, I am now making one of my own. Shout outs to FaFinetteX3, xppinkx, and Rissroser and Joser. Love your blogs! Here is a pic of me and one of my bestfriend on Halloween! I am the one on the right. Muah. Peace and Love <3
Here is another one on the way to the party!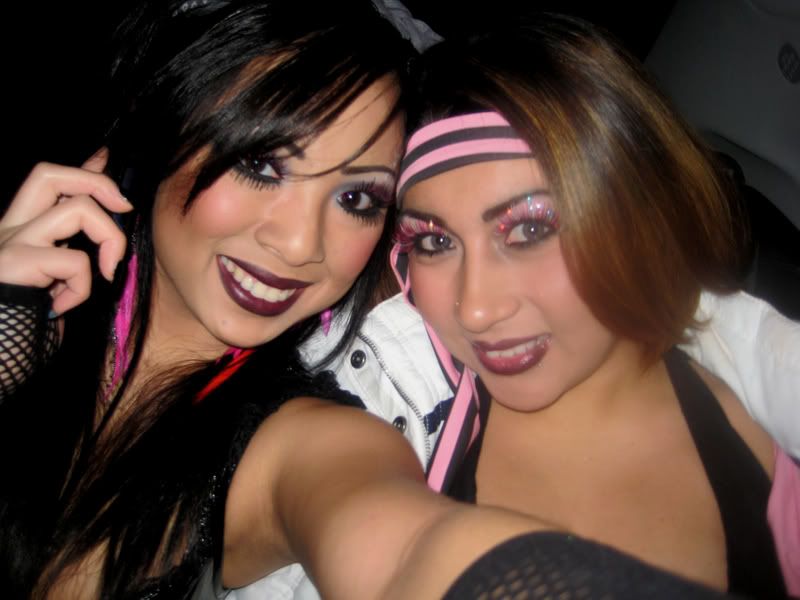 Thanks to FaFinetteX3!! I just purchased the Comedicine Oil Control Lotion and Urban Decay Primer Potion for 20% off at Sephora.com. What a deal! I also got free shipping. I am so excited. The Oil Control Lotion really works guys. I love it!